Riverside, IL
SPIRITS
EST. 2011
BOURBON SPRING®
Bourbon Spring® is our young rested Illinois bourbon whiskey, our version of a single-barrel "baby" bourbon. It is a boldly flavored whiskey, with a core of sweet corn flavor with layers of tannin, vanillin, and smoke from the barrel. It has a strong, long finish from malts with hints of tobacco, spice and mint flavors.
THE HISTORY
Bourbon Spring is an historic site only a short walk away from Quincy Street Distillery, in Riverside, Illinois. The story of Bourbon Spring reveals the historical importance of this place long before Riverside was established in 1869.
The state of Illinois was founded in 1818. For the next 24 years, the Illinois volunteer army fought the "Indian Wars", compelling the local native American tribes to sign treaties and migrate west of the Mississippi. In 1832, the last battle with the last of the Black Hawks was carried out by General Scott. Beforehand, he assembled his forces in what is now Riverside, at the oxbow of the Des Plaines River and near a small spring. A very popular tavern had been established there in 1827 by the Laughton brothers, David and Barnabas ("Barny"), two young fur traders from Michigan. Once the military campaign was over, General Scott returned and dispersed the volunteers, leaving Illinois without a standing army. Federal law required the state to have a standing army, so the state legislature passed a law requiring the counties to form militia.
In 1834, Cook County formed the first militia when the first sheriff of Cook County, Stephen Forbes, issued a notice that abled-bodied men were to meet at his home to form a militia. His home was Laughton Tavern. 1023 men assembled there and elected Jean Baptiste Beaubien the first colonel of the Cook County Militia. The men were in high spirits after this largely ceremonial event, and celebrated with drink. They prepared a punch in a bourbon barrel, and placed the barrel in the nearby spring to keep it cold. Thereafter, the spring was known as Bourbon Spring. Today, there is a concrete cistern over the site of the spring and a bronze plaque fixed on it commemorating these historic events.
THE PROCESS
The mash bill for Bourbon Spring® is 83% corn, 10% barley malt, 7% rye malt, same as for our Water Tower White Lightning™ unaged corn whiskey. It is fermented and distilled on grain after mashing. The new-make whiskey is traditionally handmade with two distillations in our copper pot still. After a brief rest, it is aged in special small, new, charred oak barrels. We use the patent-pending HONEY COMB® barrels from Black Swan Cooperage of Park Rapids, Minnesota, to impart an intense flavor and color into this "baby" bourbon in only 3 to 5 months. We have used various size small barrels, ranging from 5 to 15 gallons, and aged each for different periods to determine the optimal peak of color and flavor extraction from the charred oak. We settled upon using a 10-gallon barrel aged at least 4 months as our regular expression. Then each barrel is individually bottled, with the barrel number handwritten on each label.
THE ENJOYMENT
Bourbon Spring® is a bold, young whiskey, that can be enjoyed on its own or in your favorite cocktail. We enjoy its combination of corn sweetness with its smokey flavor and long finish neat, although an ice cube will bring out a little more of its smokiness. Its bold flavors push through the flavors of citrus juice, making it an wonderful bourbon for a Prohibition-style muddled old fashioned cocktail or in a whiskey sour. Or try it in a Brown Derby, the 1940's classic cocktail popular with Hollywood celebrities. And its intense flavor makes for a great bourbon Manhattan.
THE RECIPES
Old Fashioned Cocktail – Prohibition Style
Bourbon Whiskey Sour
The Brown Derby
Bourbon Manhattan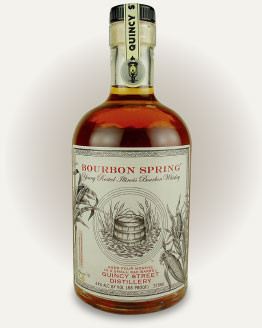 THE BARRELS
We use small, 10-gallon oak barrels. After aging, we hand bottle each barrel of Bourbon Spring® individually, and write the barrel number on each label. Since there are flavor variations from barrel to barrel, especially when we use different sizes which reach their peak of flavor at different times, we provide tasting notes for each of the barrels of Bourbon Spring®:
THE AWARDS
Bourbon Spring® won two Gold Medals in 2014, in the Beverage Tasting Institute's North American Whiskey Reviews where it was rated 91 points and also in the annual Artisan Awards tasting in San Francisco. Bourbon Spring® won two Bronze medals in 2018, in The Distilled San Diego Spirit & Cocktail Competition and in the Great American International Spirits Competition. And in 2020, Bourbon Spring® won a Gold Medal from the Bartender's Spirits Awards.
THE LEGEND
Handmade just a short walk away from its namesake spring where the Cook County Militia was founded in 1834, Bourbon Spring® is a bold, young Illinois bourbon whiskey, as wonderful sipped neat or with ice as it is mixed in a cocktail.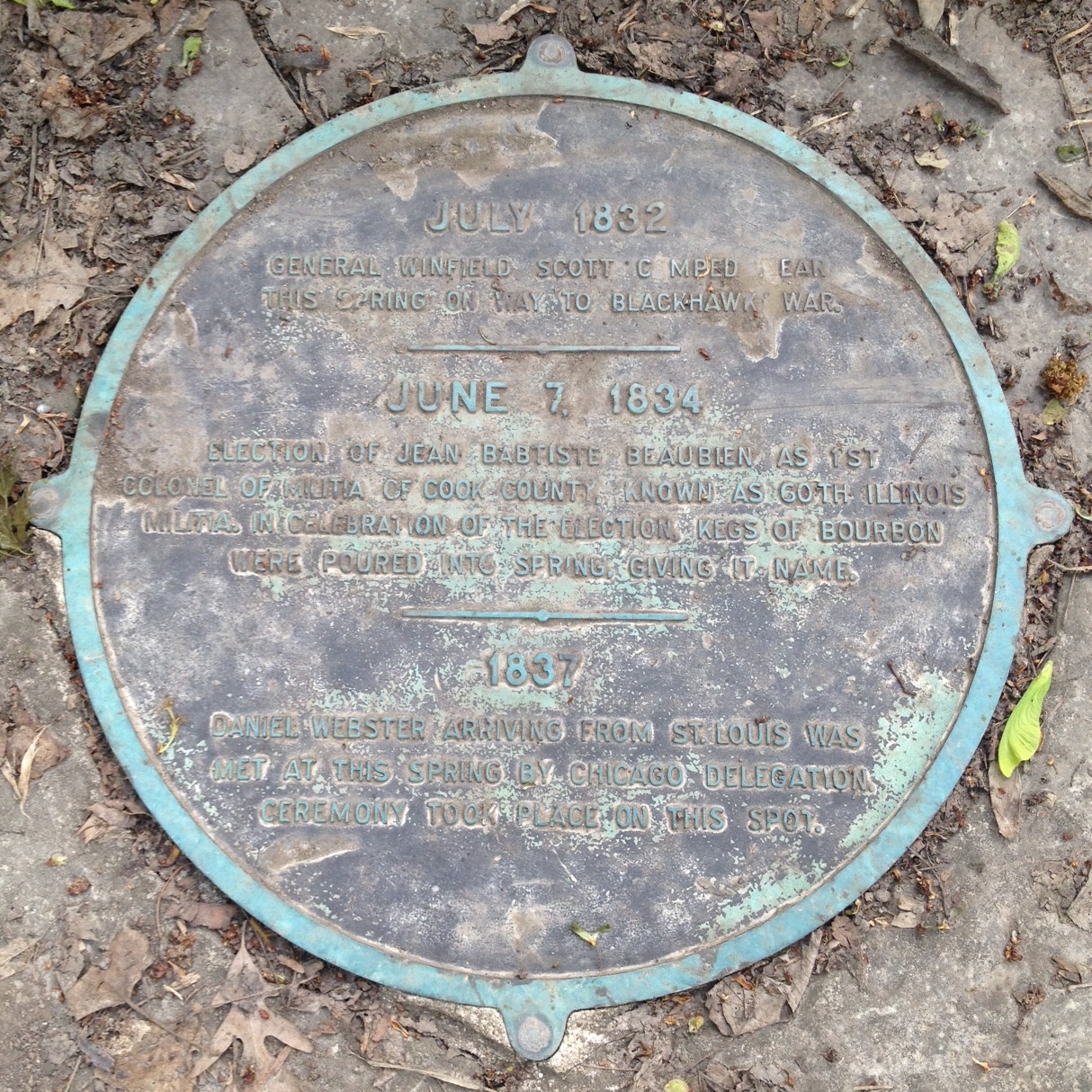 THE FINE PRINT
Distilled and bottled by Quincy Street Distillery in Riverside IL 60546. 375ml at 44% alcohol by volume (88 proof), young rested Illinois bourbon whiskey, aged 4 months.